B&K Property Management Ltd
The right decision for residential and commercial property management
Professional, bespoke agency serving residential and commercial landlords in and around Nottinghamshire.
Chris Birch

Director BSc FRICS
Chris has over 30 years experience in providing residential and commercial valuations and managing a wide range of residential and commercial property within the Nottinghamshire area.
Graduating from Nottingham Trent Polytechnic in 1983 and after working in London and York, Chris qualified as a Chartered Surveyor in 1985. In 1986 Chris joined Simon Spencer as a valuation surveyor in the city of Nottingham before becoming a partner in the company in 1988 and a Fellow of the RICS in 1997. In 2008, Chris become senior partner in Spencer Birch Chartered Surveyors.
As well as providing a comprehensive management service, Chris is also able to provide residential and commercial valuations. Chris also specialises in providing valuations for lease extension and enfranchisement purposes both on behalf of landlords and tenants. Chris is able to advise both landlords and tenants on professional matters such as rent reviews and lease renewals.
Outside of work, Chris has been involved in coaching youth football and has a keen interest in all sports having played rugby, football and cricket. Chris has been involved in taking youth rugby teams on tour to the United States and Canada. Chris enjoys playing golf, cycling and walking in his spare time.
chris@bandkpropertymanagementltd.co.uk
0115 8550119 / 07956231719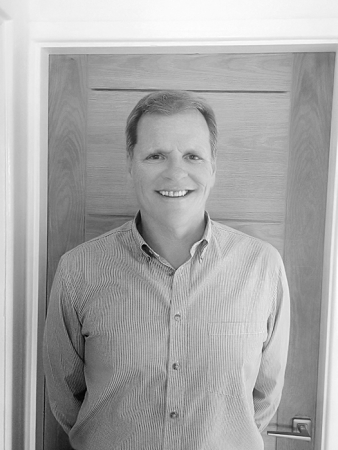 Stephanie Kamaitis

Director
Steph has been working in residential property management for over 8 years.

Steph joined a letting agents back in 2015, starting out in the lettings department, soon being offered an in-house promotion to Property/Lettings manager. Steph is very passionate about her job within residential and commercial property management and has a great relationship with her landlords, tenants and contractors.

Steph decided that she wanted to offer a high quality, personal, bespoke service to private landlords within the Nottinghamshire and Derbyshire areas, this is when B&K Property Management Ltd was established along with Chris Birch . Steph is able to offer professional advise on residential rental properties to both landlords and tenants.

Outside of the office, Steph enjoys spending time with her two miniature Shetland ponies, running and attending her local gym.

steph@bandkpropertymanagementltd.co.uk

0115 8550119 / 07717202919